Symptoms:
I am starting to get contractions. Feet get swollen if I walk all day or am cooking all day. Discharge everywhere. I know, TMI.
Weight gain/loss:
I am at 146lbs as of Thursday. So weird to be at a weight that I have never been at.
Maternity clothes?
I gave up trying on my pre-pregnancy jeans. I am all maternity pants now.
Stretch marks?
None. *whew*
Sleep?
I get my sleep, but am constantly waking up to pee every hour or two. Not fun.
Best moment this week?
I went to see my OB and he said baby's head is low, ridiculously low. No dilation though :\ But Steve felt his little foot and toe!!
Food cravings/aversions:
Frosty's or any type of ice cream.
Gender:
<3 Boy!
Belly button in or out?
Weird. It's flat. Baby is posterior, which means nothing is helping "push" the belly button out.
Movement?
Not as much, but still active.
What I miss?
None aching legs.
What I'm looking forward to:
To meet him. I am so eager and anxious to see his handsome face.
Milestones:
Going past "full term."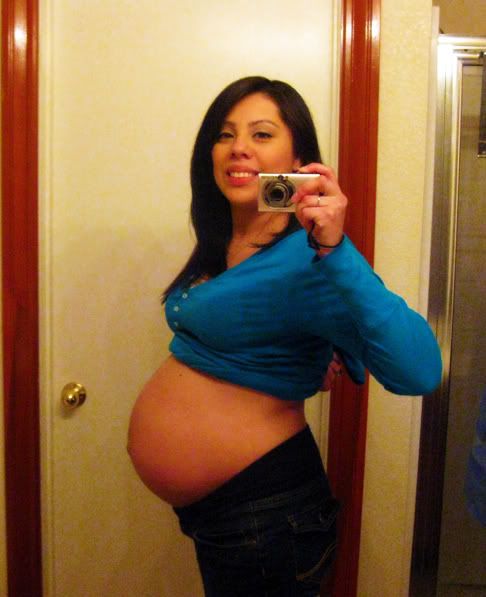 My bare belly//sideways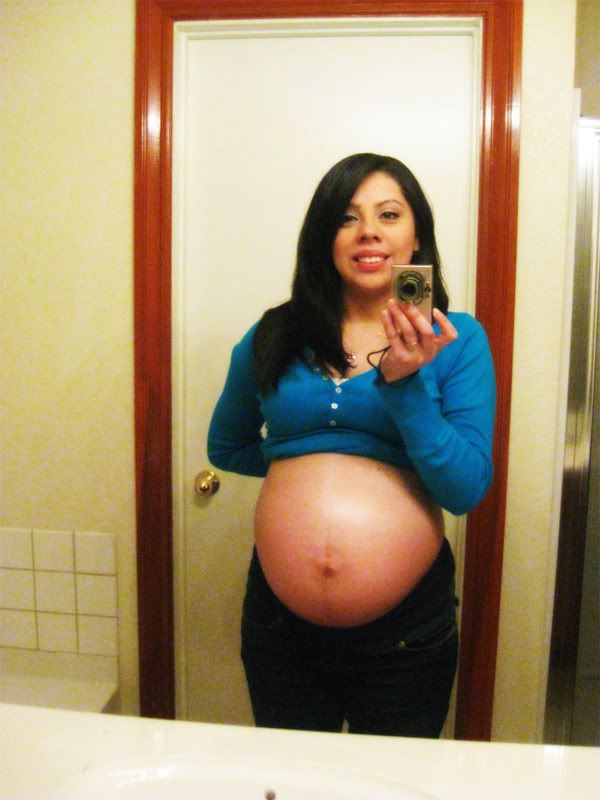 Bare belly//front facing.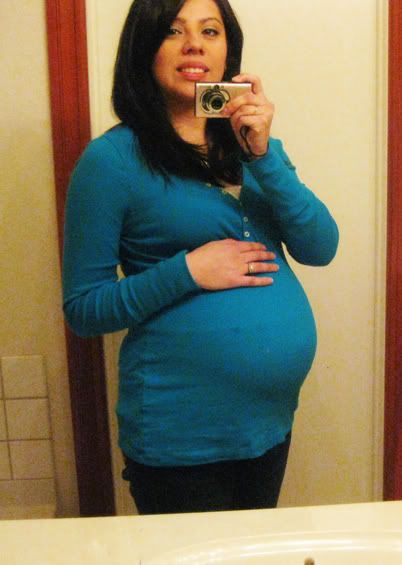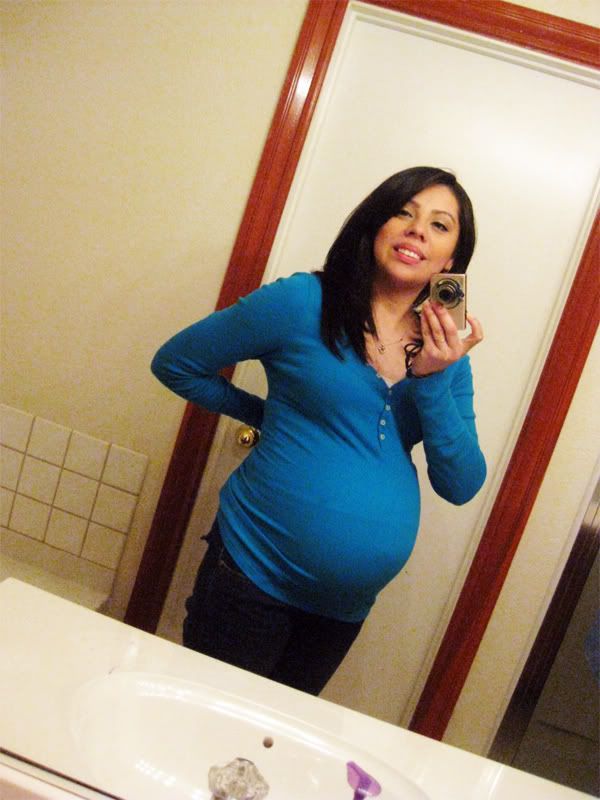 A little bit clearer.